When we meet: Every Wednesday night from 6:30 – 7:15 pm
Temporarily postponed due to COVID-19 restrictions.
What to bring: A Bible
What to Expect: 
This ministry is for girls 1st through 6th grade.  Girl's in Action, or as we like to call it GA, involves two groups – grades 1st through 3rd and grades 4th through 6th. Our purpose is to study about home and foreign missionaries and to conduct local mission projects.  We use games, stories, Bible verses, and activities to challenge the girls at their age level and interest. The girls learn about the different cultures represented, while gaining a love for missions and carrying out the Great Commission in Matthew 28:18-20 both now as young women and continuing throughout their adult lives.  They have the opportunity to work with various mission 'projects' but the primary goal is to teach them how to have a personal relationship with Jesus Christ.
Some of our past mission projects include:
| | |
| --- | --- |
| Ashe Pregnancy Center Walk for Life | Operation Christmas Child |
| Collection of items for Ashe Really Cares | Baby Shower for Ashe Pregnancy Center |
| Care packages for Ashe Assisted Living | Collection of eye glasses for Nicaraguan missions with Medical Missions Ministry of Ashe |
| Stuffed animal collection for Hospice of Ashe | Sponsored a table at the Parade of Tables for 5 Loaves & 2 Fishes Snack Sack Ministry |
| Operating a G.A. store to help Nicaraguan sewing mission | |
The gospel is not only shared with those we do mission projects for, but is also presented frequently to the G.A. girls.  We believe as the leaders of this missions group, it is our own mission to make sure each girl is taught about Christ and what He did for them on the cross as well.  We minister to them, present the gospel, and make sure each girl has her own Bible so she can grow in daily Bible study, prayer time and in her relationship with God.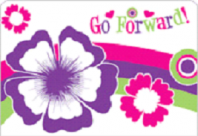 Schedule: Every Wed night from 6:30-7:15 pm
Place:​ Rooms A102 and A103