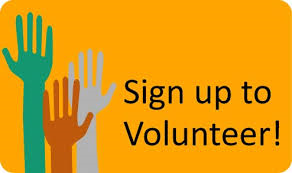 Want to get involved?  Want to give of yourself in the ministry and service of the Lord at Bald Mountain Baptist Church?  This is the place!  The following list describes the current committee's and related ministries at BMBC.  Look them over and based on your spiritual gifts and the desire of your heart to serve God in the Church, fill in the Volunteer form (link below), so that we can record your interest and get you involved.
Nursery: Responsible for getting volunteers and scheduling for crib, one year old, and two year old nurseries to serve during worship times and during special events.  Also in charge of purchasing supplies for nurseries and informing church of new furniture or equipment needs in the nursery spaces.
Prayer: The Prayer Committee at Bald Mountain Baptist Church provides tools and events to aid the members of the congregation in their prayer life.
Sound/Tech: The purpose of a church's Sound and Media Technician is to provide the congregation with technical audio and video oversight during the course of Sunday services, weddings, funerals, and other church activities. Coordinates with other workers to maintain an acceptable schedule for duty during all worship times.
Van: The purpose of the Van Committee is to establish procedures and policies by which the van program will operate and to supervise the use, operation, and maintenance of the transportation vehicles.  It shall make recommendations of policies for the use of the vans by church groups
VBS Director:  The Vacation Bible School leader has the following responsibilities:  Organization and administration. Recruits volunteers. Plans the VBS space, the VBS time—the date, time of day, and program schedule. Demonstrates a concern for child safety by completing the volunteer ministry information form and returning it when asked, and by observing the guidelines for volunteers and caregivers.
Young Adults Ministry Leader Is responsible for developing, administering, and implementing young adult ministries and programs designed to meet the spiritual, social, and emotional needs of the young adults of BMBC.
Youth Ministry Committee: Facilitates the monitoring and development of the spiritual, educational, emotional, psychological, social, and physical needs of the youth related to the church.  In coordination with the Youth Minister, the Committee plans and implements programs directed to meet those needs.
New Members: Maintains and updates the New Member bulletin board with photos of new members.
Ushers/Greeters: Serve as the front line of welcome and fellowship for BMBC.
Senior Encouragers Coordinator: Coordinates volunteers that meet to write and send cards for various occasions and needs.  Senior Advisory: Meets twice per year to plan Senior Adult activities.
Sound/Tech: The purpose of a church's Sound and Media Technician is to provide the congregation with technical audio and video oversight during the course of Sunday services, weddings, funerals, and other church activities.
 Budget and Finance: This committee shall be composed of nine members; at least one of whom shall be a deacon. This committee shall meet as necessary to consider the financial condition of the church and shall make reports of the same to the church in business meetings and shall meet at least once each year to prepare a proposed budget, including local expenses, education, missions and benevolence. Copies of proposed budget shall be made available to the members of the church two weeks prior to voting. There shall be one or more called meetings to discuss the budget. Method of Budget and Finance   Committee rotation will be as follows. The term shall be three years, while each year three rotate off and three new members are nominated.
Building and Grounds: This committee shall have five members. It shall meet at least quarterly giving a report at the regular business meeting of activities and soliciting recommendations from the members. It shall be the duty of this committee to give attention to and the condition and state of repair and appearance of the buildings and grounds including the office building, making such repairs and improvements as necessary, and all major repairs and improvements as authorized by the church.
Library: Shelve and sorts books as needed.
Cemetery: The committee will consist of three men elected for one year. Members may succeed themselves. The purpose of the Cemetery Committee will be to plan, direct, and coordinate all aspects of the care of the church cemetery.
Children's Committee: The purpose of the Children's Committee is to be responsible for planning, promoting and implementing a comprehensive ministry to children of nursery age thru 6th grades. -Plan periodic activities for children, coordinating them through the Sunday School director/teachers, AWANA Directors and Children's Choir leaders.
Children's Church Coordinators: Will coordinate lessons and activities for weekly volunteers for:  3yrs-K & 1st – 3rd Grades 
Children's Church Worker: Teaches a small group of children during 10:45 Sunday Worship time.  The lessons are provided for you by the Children's Church Coordinator. Cares for and ministers to assigned children and their families. Fellowships with children and their families.
G.A.P. (Graduates and Professionals): GAP is a ministry for those who have transitioned from high school to the working world or college. GAP leaders are committed to encouraging spiritual growth as these young adults learn how to apply the Bible to their lives. Staying connected with one another is key – even though their lifestyle at work or college pulls them in different directions.
 Food (Family/Funeral Meals) Coordinator: Will coordinate and recruit people to volunteer to sides for meals and to serve when the family wants to have a meal after a funeral or if  someone is returning home from a hospital stay and needs help in meal prep.
Hospitality (Wed meals) Coordinator:   Coordinator recruits and builds a team that will be in charge for each Wednesday night meal. This person is also responsible for coordinating the delivery and or purchase/order of needed food from the suppliers.
Decorating: The purpose of the Decorating Committee will be to plan for and implement the decoration of the interior and exterior of the church building.
Fellowship Hall: Members help with church events. Meet four times annually. Organizes and deep cleans kitchen on occasion and orders supplies as needed.
Nominating: This committee shall be composed of nine persons. Throughout the year, this committee shall have the responsibility of nominating to the church persons to serve various capacities and positions of the church and its organizations, and on standing and special committees, vacated from time to time, by removal, death, expiration of term of office, or failure or function. The term shall be three years, while each year three rotate off and three new members are nominated.
Click on the link below to open, edit, and email your information to the church office. 
Service Form