Sunday Worship
In Person Service resumes in February
Drive-in Church via FM 100.1 and Live Stream Video will be available to all at the scheduled time – 10:00am.  All BMBC Video can be viewed via BMBC Facebook or select Video Library button below.  
COVID-19
Check new buttons below for latest information.
Pray for God's church that we hold fast to the faith and remain united against distractors, pray for the nation, our leaders, health care workers, layed off workers, and for healing for all who suffer from this virus.
Connect On-line
Stay connected with your BMBC community by joining live stream messages on Facebook and the church website Video Library.
Hebrews (10:24-25) And let us consider one another to provoke unto love and to good works: Not forsaking the assembling of ourselves together, as the manner of some is; but exhorting one another: and so much the more, as ye see the day approaching.
Drive-in Church
Sunday Drive-In church is now possible every Sunday starting at 10:00 am at FM 100.1.  The governor authorized provided congregants stay in the car subject to enforcement by Ashe County Sheriff.
New to Bald Mountain
You are our VIP, and we invite you to come and experience living proof of a loving God, while you are here!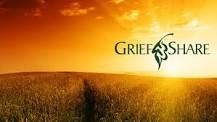 Click Logo above for information and registration…
How it all began, and how it will never end...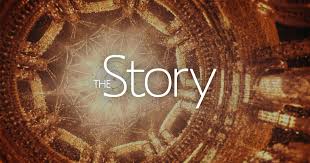 Bald Mountain Baptist Church
1435 Bald Mountain Road
West Jefferson, NC   28694
t. 336-877-1550
Community… Staying Connected
When Dayna and I and our two youngest moved to Monroeville, AL to serve in a new place of ministry, life was uncertain and electric! We knew God was in the midst of our activity and so, we were a little excited. Being so far from our moving destination, the church pulled together and helped with job-hunting for Dayna and house hunting for the Whites. One of the faith leaders of the church, the hospital administrator, saw her resumé and he hired her himself. A house was located which provided for our needs beyond our expectations. Everything was going as-it-should until…
Within a week of Dayna's first day at work, she was told to go home and take cover. Hurricane Ivan was hours away. We hunkered down, being 1 ½ hours from the coast, and prepared to face the night. It was the most terror-filled night. The storm came in and, though its affects were disastrous on the coast (to say the least), our little town was devastated.
When the dawn broke it was a beautiful day! Initially, we checked out our immediate surroundings for safety. Then, wanting to help and serve, we decided to venture out to check on church members. Again, we were brand new on on staff and in the field. So, with church directory in hand and our kids in tow, Dayna and I set out driving. We started alphabetically searching addresses but we immediately realized a roadblock in our way that we had no way to get beyond. We didn't know anyone yet and everywhere we turned there was a mass absence of street signs (thanks to Ivan).
Entire neighborhoods were inaccessible; no one had water or electricity for weeks . . . some for many weeks. Everyone had to drive to an abandoned outlet mall to get water and MREs from the relief station facilitated by the national guard and volunteers. It was the closest thing to a war zone I had ever witnessed.
Everything for that community came to a standstill. Everyone was on a level playing field, so to speak. And the church (the people of God) had to rebuild lives, structures, relationships. It was a bittersweet process. However, it was a process; a process which God used to draw the community of God into a tightly bound family that spent several years growing and seeking the Lord, God. Out of that terror-filled night came sweet fellowship, dynamic worship and preaching, and community.
But community doesn't happen just in our gatherings. Does it? It begins in our hearts and circulates throughout our existence as "lifeblood" for the Christian. It is the basis of hope we draw from as we consider God's word where he said, "It is not good for man to be alone" (Gen. 2:18). What's more . . . God has said numerous times in His Word, "I am with you" … (Gen. 26:24, 28:15; Isa. 41:10, 43:5; Jer. 1:8, 19, 15:20, 30:11, 42:11, 46:28; Hag. 1:13, 2:4) …and not, "I'll be there when the going gets tough," or "I'll show up just in the nick of time."
We need Him and we need each other. And so, our Bald Mountain "community" needs to desire to keep connected. And when the clouds of this current storm clear away we will see the dawn of a new day. Until we are able to gather again, and fellowship, work and worship together, your church pastors and staff encourage you to grab hard and hold fast to what God has given you: a community moving forward for God's best. Stay connected!
L.W.
Events for week of February 22, 2021
This Week Navigation
February 22 @ 7:00 pm
-
7:30 pm
February 23 @ 7:00 pm
-
7:30 pm
February 24 @ 7:00 pm
-
7:30 pm
February 25 @ 7:00 pm
-
7:30 pm
February 26 @ 7:00 pm
-
7:30 pm
February 28 @ 10:00 am
-
11:00 am
February 28 @ 7:00 pm
-
7:30 pm