Sunday Worship
In Person Service in the Sanctuary at 10:00AM
Drive-in Church via FM 100.1 and Live Stream Video are also available to all at the scheduled time.  All BMBC Video can be viewed via BMBC Facebook or select Video Library button below.  
COVID-19
The Lord is Good and Merciful!
As God restores BMBC to full ministry, continue to Pray for God's church and hold fast to the faith. Remain united against distractors, pray for the nation, our leaders, health care workers, laid off workers, and healing for all who suffered from the pandemic.
Reconnect with your BMBC church family
BMBC is committed to bringing Christ to our community and fellowshipping in person.  At the same time we continue live stream on Facebook and the church website Video Library.
Hebrews (10:24-25) And let us consider one another to provoke unto love and to good works: Not forsaking the assembling of ourselves together, as the manner of some is; but exhorting one another: and so much the more, as ye see the day approaching.
New to Bald Mountain
You are our VIP, and we invite you to come and experience living proof of a loving God, while you are here!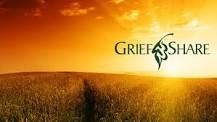 Click Logo above for information and registration…
How it all began, and how it will never end...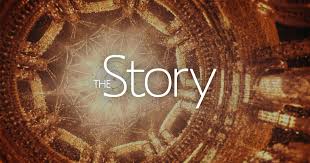 Bald Mountain Baptist Church
1435 Bald Mountain Road
West Jefferson, NC   28694
t. 336-877-1550
Dear Friends,
We are so glad that you are visiting with us on  Bald Mountain Church's website.  Thank you for showing an interest in what God is doing through the body at Bald Mountain. 
What a privilege it is to gather as believers in Jesus Christ to hear God's Word preached and taught. We are encouraged as we gather to praise God, fellowship with, and serve. 
That's why we want to invite you to come in person and worship with us.  We aren't a perfect church, but we have a perfect God who has promised to build His Church through his imperfect people, one person at a time. 
If you are looking for a church home, we hope that you might find it here at Bald Mountain Baptist Church.  We invite you to join our kingdom-building effort.
Thanks again for allowing us to share with you the love of Jesus Christ and the ministry at Bald Mountain Baptist Church.  If we can answer any questions, address any concerns or be of any assistance in your spiritual walk, please let us know via phone, e-mail, or letter. We look forward to meeting you "face to face and heart to heart!"  In the meantime, let us encourage you to check out our online ministry and as well as our Facebook page as a means of introduction and information concerning Bald Mountain Church.
Events for week of July 19, 2021
This Week Navigation
July 21 @ 7:00 pm
-
8:00 pm
July 25 @ 9:00 am
-
9:45 am
July 25 @ 10:00 am
-
11:00 am
July 25 @ 7:00 pm
-
7:30 pm